BEACH LOOP SCENIC - 1/2 Day - PLEASE READ INSTRUCTIONS BELOW AND CHECK YOUR DATE BEFORE BOOKING !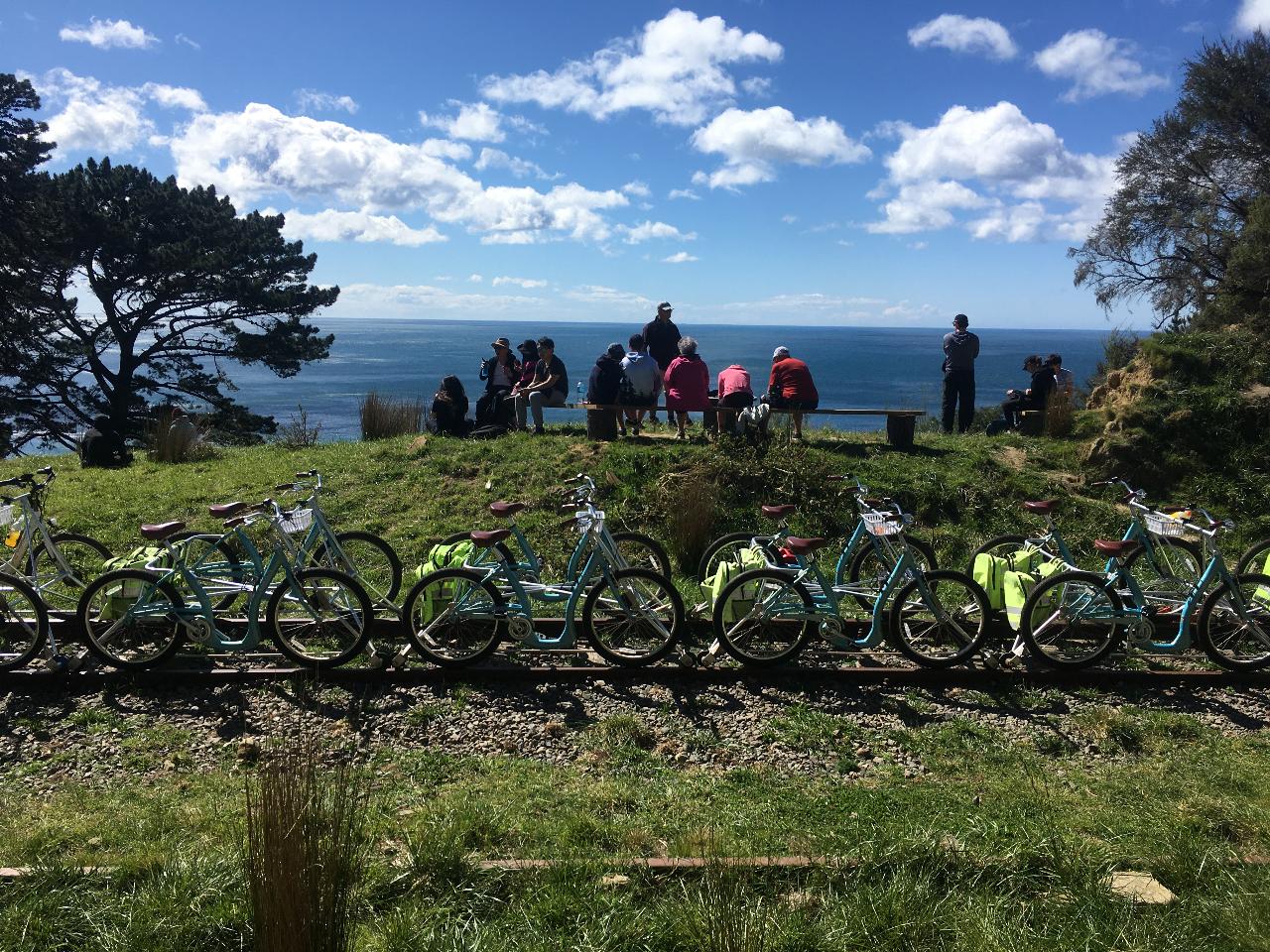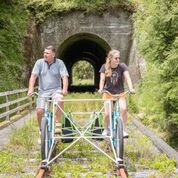 Duration: 4 Hours (approx.)
Product code: Beach Loop
PLEASE READ BELOW CAREFULLY BEFORE YOU BOOK
1. YOU MUST ONLY BOOK ONE RAILBIKE PER TWO PEOPLE !! - all railbikes are tandem
2. You must have two riders per railbike - railbikes cannot be ridden alone
3. Minimum age 18yrs - no exceptions
4. Maximum rider weight 130kg - no exceptions
5. If you are not moderately fit it is highly recommended you choose the ebike option
6. Please arrive no later than 15 minutes before departure DO NOT BE LATE - missed departure times will not be refunded or transferred
7.Start times as per the BOOK NOW calendar
8. No alcohol permitted
DIRECTIONS TO BEACH LOOP START LOCATION Please use the location map link on our website
The Beach loop ride start location is a 20 minute drive south of Gisborne, not to be confused with the Waipaoa Bridge ride start location
Drive south on SH2 through the tiny settlement of Muriwai.
400 Metres past Muriwai you will see a sign on your left saying <RAILBIKES 400m
400 Metres past the sign take the first road on your left, Coop Rd. Drive down Coop Rd for 400 metres and you will arrive at our railbike container beside the railway line.
Please park on the grass verge on either side of the road
WHAT TO BRING

sturdy shoes, weather suitable clothing, morning tea/snacks, water, personal medications, camera

If you wish to get an iconic Raglan roast coffee on your way to the start, "the Royal" at 3 Saleyards Road, Matawhero will happily oblige
ABOUT THE RIDE

A Railbikes tour guide will welcome you and take you to your bike upon your arrival. There is ample space in the two carry bags attached to each railbike
There is a portaloo at our start location and another at the half way point. There are no shops along the way
You will be given a safety and instruction brief before setting off on the 32Km 3 1/2 hour ride which begins across flat paddocks of sheep and cattle grazing and orchards of citrus fruit. Gisborne's majestic hill country sets the backdrop as we meander towards the Wharerata ranges. At the base of the ranges the railway carefully picks its way, zig zagging across bridges following the Maraetaha river, thus avoiding any steep climbs
At the halfway mark we stop for a 10 minute break at an old station site, platform still perfectly intact. Then we set off for the Tunnel, a 20 minute slow climb through bush clad valleys, wild goats and native pigeons
At the entrance of Tunnel 26 we stop to switch on our lights (all railbikes are fitted with them). The 1.5km long tunnel curves slowly to the left throughout, so you can't actually see "the light at the end of the tunnel" until you get to the very end!
Once through the tunnel its another kilometre along the hillside until you burst out from another short tunnel to a panoramic view over the pacific ocean
This is "Beach Loop" where we have a half hour picnic stop for morning tea, relax and take in the history of the rail and the region before mounting your railbikes for photos taken by our tour guide, but using your camera so there's no downloading to be done

Then we begin the immensely enjoyable return journey which largely consists of an effortless downhill glide back to our start point
We will arrive back at the start with enough time for you to be able to make the short drive back to Gisborne for lunch at one of our vineyards or restaurants if you choose
T